Project Date: May 2017
Our home needed a face lift, we chose Leveridge Landscape Design for the project based on Phillip's uniquely creative ideas. He was comfortable to work with, an excellent communicator, professional in every way. He guaranteed our satisfaction and truly exceeded expectations! The project was massive requiring several teams of pros Phillip supplied, they work tidy and were a delight to have around. Highly recommended! No regrets.
Emily Castleman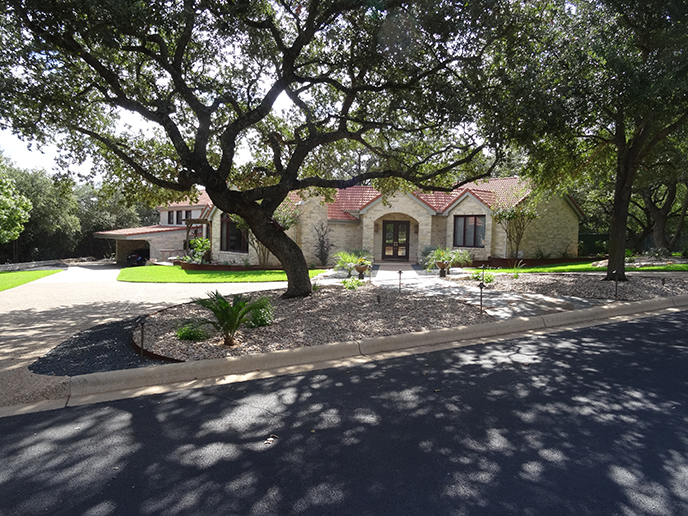 Relationship: Client
Project Date: June 2014
Phillip and Leveridge Landscape design were great!
Phillip came and listened to the style of yard I wanted, the key attributes and how to make best use of a small, urban/downtown front yard. Phillip came back with poster boards containing photoshop style mockups of the proposal which, if I recall correctly, were pretty much perfect.
They came to the house and executed the project exactly as described and scheduled, with quality materials and plants, stone etc. Over the following year only one of the plants died and Phillip was more than happy to replace it. Overall this was a great project and I am very happy with the outcome, especially now it has matured.
Mark Cathcart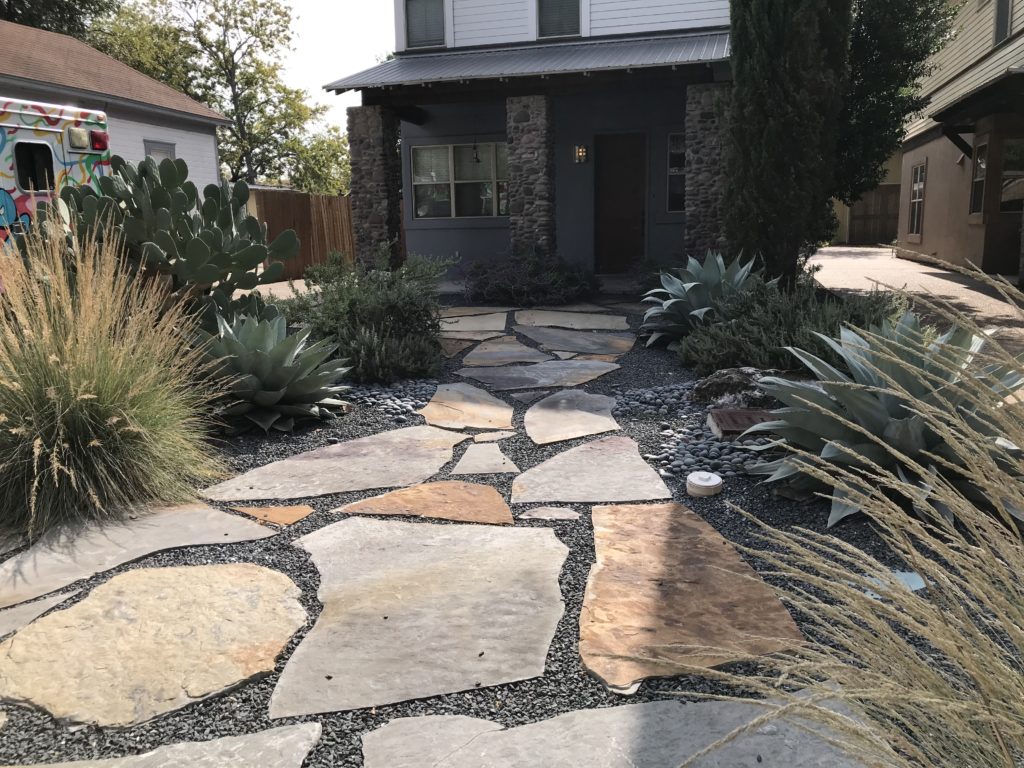 Project Date: June 2014
We contracted with Philip to landscape our entire lot after we built a new house.The main thing that struck me was his ability to take the various shapes that mother nature affords him,whether it be boulders or flat rocks, and bring them into total visual harmony. His skill in the use of color brings together the landscape and the house into a cohesive and appealing design that when implemented provides continuing appeal and enjoyment. Having a brilliant designer like Philip do your property can make all the difference.
sanders50t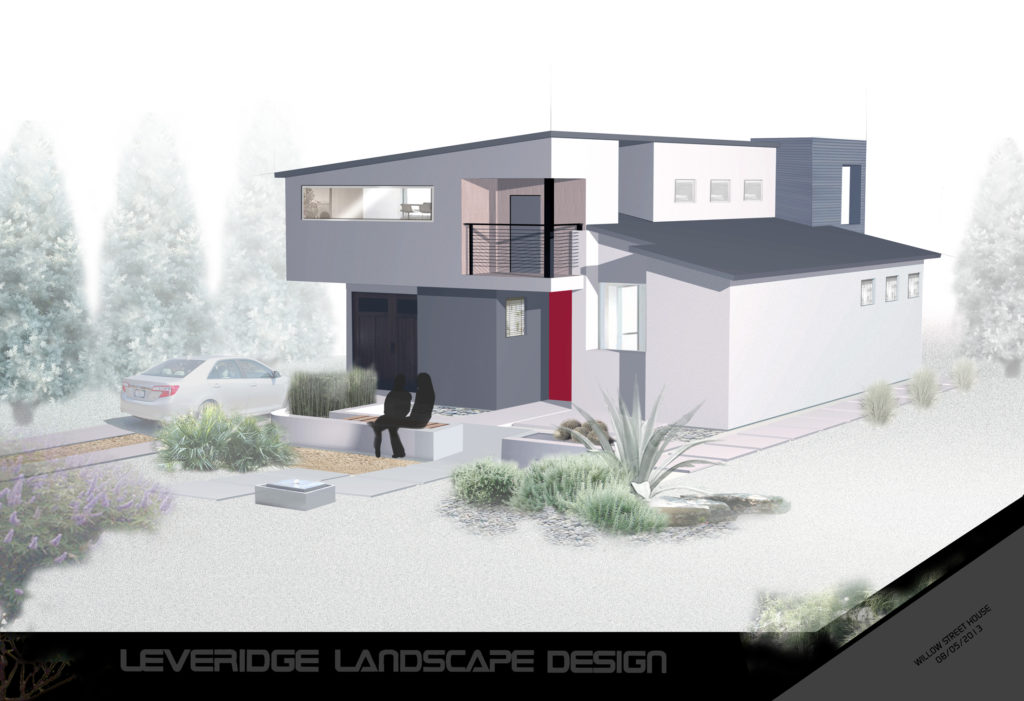 Project Date: October 2014
Philip Leveridge recently updated our front-of-house landscaping in advance of our son's wedding. He has such an eye for what to remove and what to add, cleaning up and building on what we already had in place (he really listened when we told him what we wanted). His pricing was fair and there were no surprises. I really can't say enough about him – we will definitely hire him again, which will probably be a major re-do of our backyard and pool area.
bpriesnitz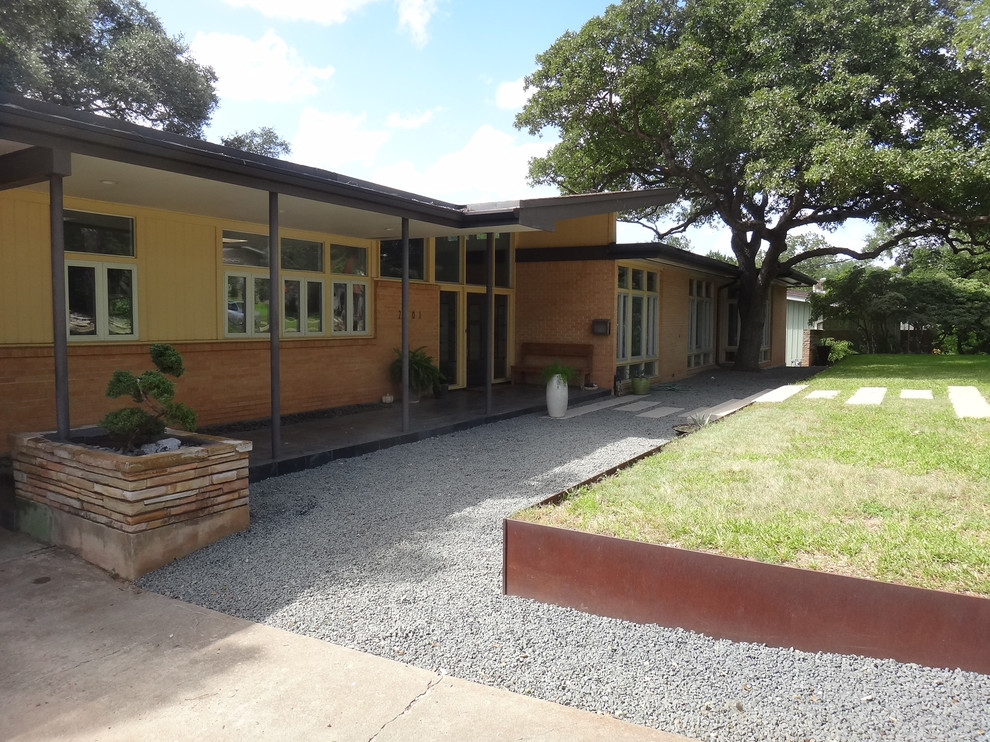 Relationship: Client
Project Date: November 2012
It was a great pleasure working with Philip. We had interviewed well over a dozen landscapers / landscape architects before coming across Philip's site on the internet. None of the others could seem to envision a unique, compelling solution to our lawn. The minute he came out, we knew we had found someone different. Someone who could apply their creativity, vision and expertise to our backyard. Philip's plan was truly unique while also meeting all of our goals (reduced water use, increased structure, low maintenance, kid friendly, etc.)Philip was a pleasure to work with. The result is a truly stunning backyard that met every objective we set out and exceeded our expectations. Even as the plan evolved through installation, Philip remained flexible and able to accommodate changing requests. In the end, the project is a complete success. We love our new backyard.
I highly recommend Philip to anyone considering a landscaping project.
Marcus Klien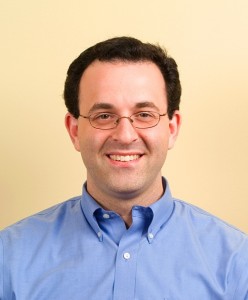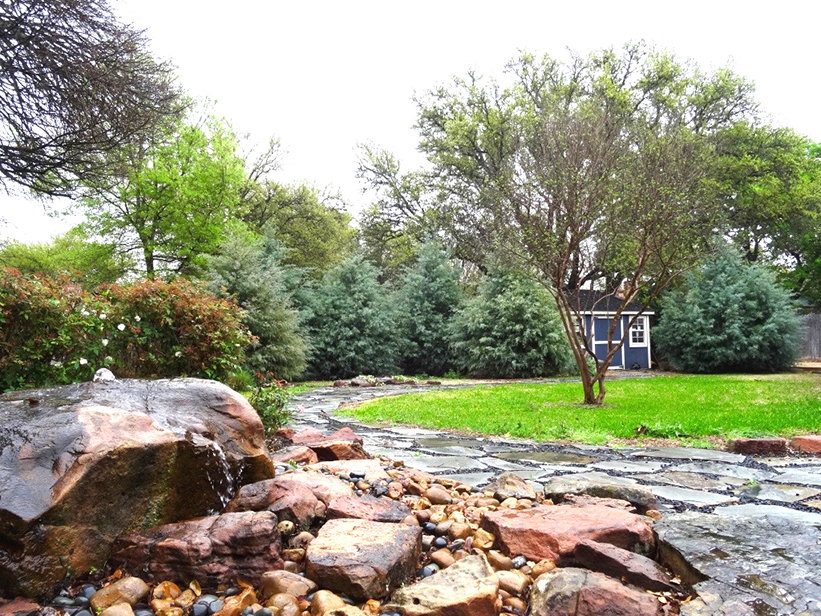 Relationship: Client
Project Date: May 2011
Philip Leveridge of Leveridge Landscape Design recently designed a xeriscape landscape plan for my front and back yard. Included in the plan were some beautiful very large photos of his design for my yard. Philip does great work and he made sure that I was pleased with all the results. He worked carefully with me and was very amenable to any changes that I proposed in his plan. His aim is to please. He is very reliable, always returns calls promptly and always shows up at the time arranged. Once we decided upon a plan the work was done very quickly—no long drawn out waiting.Philip is very easy to work with, very affable and just a nice person. I liked the fact that he did all the work himself—no waiting on other contractors or persons to arrive or get supplies. Philip is also very knowledgeable about plants. There were very few plants that I mentioned that he did not know about. He himself has a large xeriscape garden in his own back yard and so has learned which plants do well in Austin and in what conditions they can thrive.
If you want to change your landscape into something really beautiful, hire Philip. You will not be disappointed.
Nancy Hall.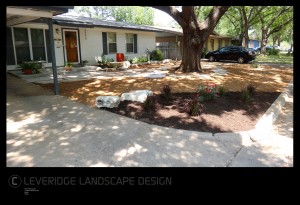 Relationship: Client
Project Date: Jan 2011
Philip,
It is exciting when we see how our front and back spaces quickly moved from imagination to reality. We certainly had ideas about what we wanted to accomplish; easy to care for, lots of green in the winter, plants that would survive not only the hot summers but our benign neglect. However, we were constantly frustrated in making that happen – too many trips to the plant stores with not much to show for our time and money. Fortunately you were available to help!
Once you heard what we wanted to accomplish, you created the design that led to the spaces we enjoy today – and even better than our initial imagination! We found that having a specific plan not only made it possible to get what we wanted, it let us spend our budget wisely. It was amazing how getting the hardscape done quickly created the backdrop for plantings that allowed our planting dollars to be well spent. We feel we now have our own small Shangri-la.
I would highly recommend your services to anyone looking for beauty, sustainability, and who wants their investment in landscaping to be truly smart.
Gail and Thomas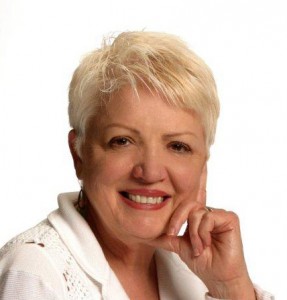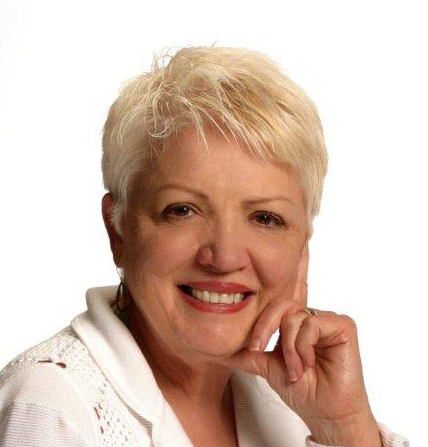 Relationship: Client
Project Date: June 2011
Hi Philip.We wanted to let you know how much we are enjoying our new front yard. We are already spending a lot more quality time out there, and I know the neighbors love their new view. We were especially impressed by your flexible approach to the installation; it was really fun to watch the plan change and grow. Thank you for motivating us to get out and enjoy our space – Friday afternoon I spent some time mesmerized by honeybees and dragonflies swarming around the side garden, and it seems like every day we find something new to treasure. We had the house appraised last week, and the appraiser said the new yard really added to the value of the home. We agree"!
Best Regards,
Marc, Nora and Charles Balester.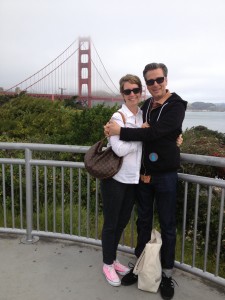 Relationship: Client
Project Date: January 2013
Philip's design was creative, practical and beautiful and he was quite flexible in altering his original plan to fit within our budget constraints. He was easy to work with, very responsive and all of the work was completed in a thorough and timely manner. We were very pleased with the final results and would certainly use Philip again!
Stacey Hamilton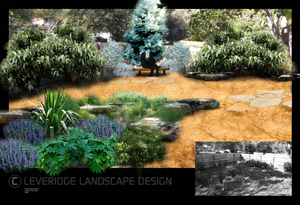 Relationship: Client
Philip Leveridge has worked on transforming my landscape for the last 18 months. He is brilliant at solving problems with run-off and water containment but his aesthetic vision is what separates him from other landscape designers. I have a very large garden and have had, over the years, many landscape companies offer suggestions– and most of them have been expensive and did not match what I asked for. Philip's plans have given me finally exactly what I wanted– a beautiful, aesthetically pleasing landscape that is also water wise and filled with interesting "rooms." We are still working on the final areas but I am confident that Philip will once again provide terrific service. He is always willing to return again and again to answer questions or adjust parts of the original vision.
I recommend him without reservation!
Susan Heinzelman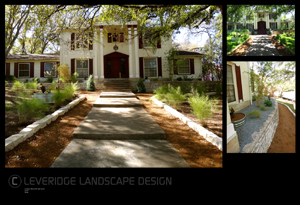 Relationship: Client
Project Date: July 2011
Philip completely redesigned our rectangle box of a back yard. He provided several gorgeous designs to choose from. His artistic talent was evident in his use of hardscaping with huge moss boulders to cast shadows at various times during the day. He designed and built a fabulous concentric brick patio with a brick seating wall, doubling as a slope corrector, diverting rainwater away from the seating area and toward the sides of the house. Pools of Tejas Black aggregate and decomposed granite, along with gorgeous mounds of native grasses softened our landscape. Our boring, suburban, St. Augustine yard was transformed into a lush multicolored Sedona oasis, that was ever changing with the hour of day. Oh. And our water bills were minimized! Hire him!
Chris Martin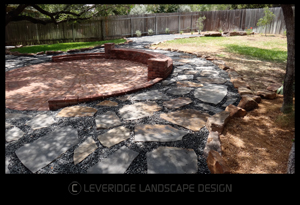 Relationship: Client
Project Date: May 2013
After completing our home, we were left with a very unique yard that had small micro-environments ranging from very shady to full sun and everything in between with a lot of slopes and terracing. We didn't want any grass and I was completely lost on how to choose plants for each of those scenarios that would survive Austin's near constant heat and drought conditions and still look beautiful with color year-round.
Philip's xeriscape design hit the mark perfectly. He took into account all of my input on wanting a 'garden' feel, my abilities (or lack there of :-) as a gardener, and our desire for low maintenance and color. I feel confident that having a great design up front will save us lots of money, effort and water over the long run and would highly recommend him.
Aleshia Bonilla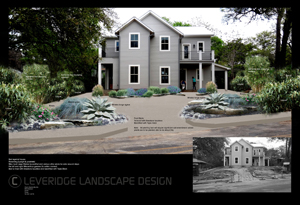 Relationship: Client
Project Date: September 2013
Philip was hired to help remove a landscape which had just been installed a few months earlier. The design itself was very institutional in nature and wasn't very water friendly. A large majority of the plants had died and we ended up with a bit of a mess. Phil met me at my home and we discussed the issues with the plants and what we really wanted to happen. His standard charge was $100 for original consult and $1000 for design plan. I had called some other landscapers and these fees seemed to be on point. Philip took some photographs of my property in order to provide me with my design. Once he completed this, about a week after our first consult, he invited me over to his home so I could actually "see" some of the plantings he was going to suggest. Philip has quite an impressive garden and has been featured on PBS and other publications like the American Statesman. He provided me with 7 large "story boards" which had full color pictures in cooperating my original landscape design and what he was recommending. This was very helpful in determining Phil's vision. His design called for the complete removal of our grass in the back yard and putting flat stone in it's place. The removal of most of the plants already planted, in order to provide proper spacing and keeping our garden water conscious and maintenance free. The removal of all our morter/brick bed linings and replacing them with Moss Boulders. I was very unsure about the removal of our grasses and replacing it all with flat-stone, but Phil assured me it would be the best solution for our petite back yard. He did provide us with alternatives to this, but in the end we choose to follow Phil's vision. This did add a significant cost to our project as well. We provided Phil with a down payment of 50% of cost of our project. Phil showed up a few days later on time with a couple of crew members to uproot all the grass and prepare for the laying of the stone. The whole project was completed in a week or so and on budget. Our final rendition was a little different than the story board we received as far as plantings went, however the overall completion was just brilliant. He was right about the flat stone and I am very glad I took his advice and accepted his vision for our yard. Our yard isn't mature yet, the plantings will really be fully grown in probably a year or so. However, this in no way is a concern, since Phil went through this with me prior to the start. I would work with Phil if the need would ever come up and highly recommend him to anyone looking for a crisp, environmentally sensitive and pleasing "natural" garden.
Great job Phil.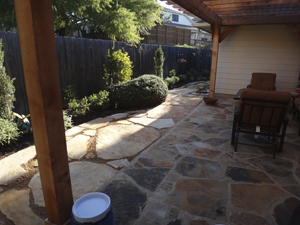 Relationship: Client
Project Date: October 2013
After many years in our home, we were still in need of a design concept for our yard. Several of Philip's on-line projects really appealed to us, and we'd had a co-worker's recommendation, so we started with a consultation and design boards. The design esthetic and knowledge that Philip brought to the project were light-years beyond what we could envision on our own. He started with photos of the house and yard, incorporated our needs and concerns, and created very realistic images which allowed us to feel very comfortable in moving forward with the actual work.
Throughout the project, Philip kept us updated on progress and scheduling. We brought in a few more trades for sprinklers, gutters, and a custom mailbox (fabulous, but that's another review), and he worked smoothly with them, while also keeping our neighbors up-to-date on how long they could expect to look at dumpsters and delivery trucks.
He kept to the schedule and budget, and worked through all the plant, paving, and stone placement and details to help us realize our final vision. We have received many compliments on his work, and keep his contact information on-hand for people who stop by and request it. Now we are looking forward to seeing how everything fills out and settles in over the new few seasons.
Shawn Dubiel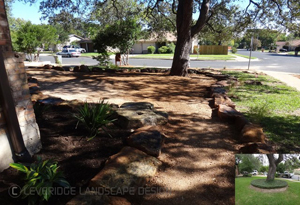 Project Date: June 2011
Xeriscaping is worth every penny- a recent appraisal even showed that the xeriscaping added significantly to the value of our home.
Eastside Patch is our number one recommendation for landscape design and execution. Tell Philip what you like, then let him show you how great your space can look-his design eye is remarkable, and he has great suggestions.
 jimranda
See more examples of my design / installation work and client references here:
Austin Landscape Architects & Designers

Send me an email me directly at: Leveridge Landscape Design